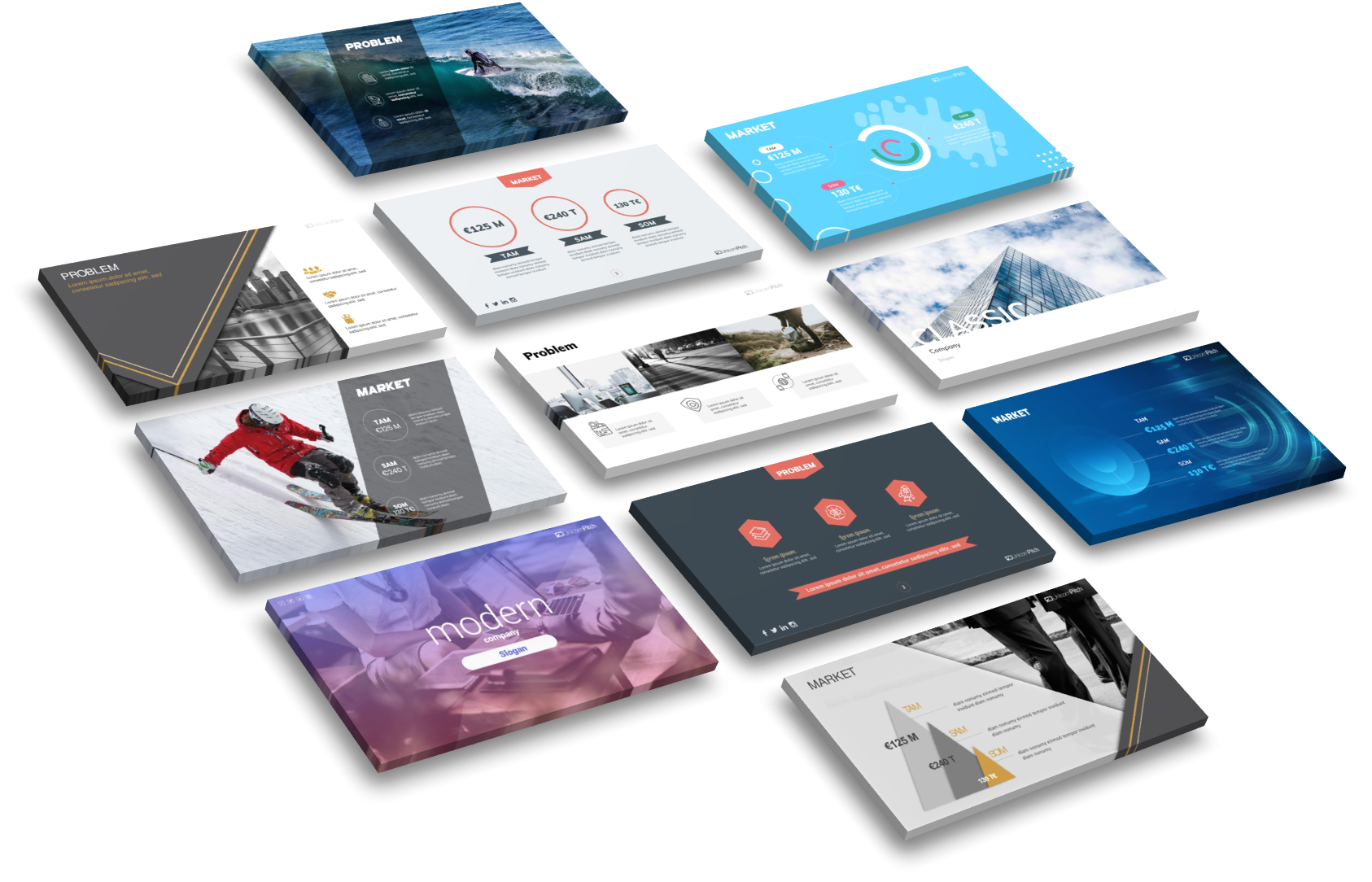 Challenge us.
and convince yourself!
Try us


3 slides absolutely free

no obligations

100% confidential

Challenge? Accepted!
Send us your most challenging slides – and we will redesign them for free.
We want to convince you of our service. Therefore we offer you the possibility to test our service for free. Simply upload 2-3 of your slides that you want us to rework for you. No matter if PowerPoint, Keynote or Google Slides – as presentation experts we are used to visualize complicated data and contexts quickly, comprehensibly and effectively.
Fill out form, upload files and be amazed